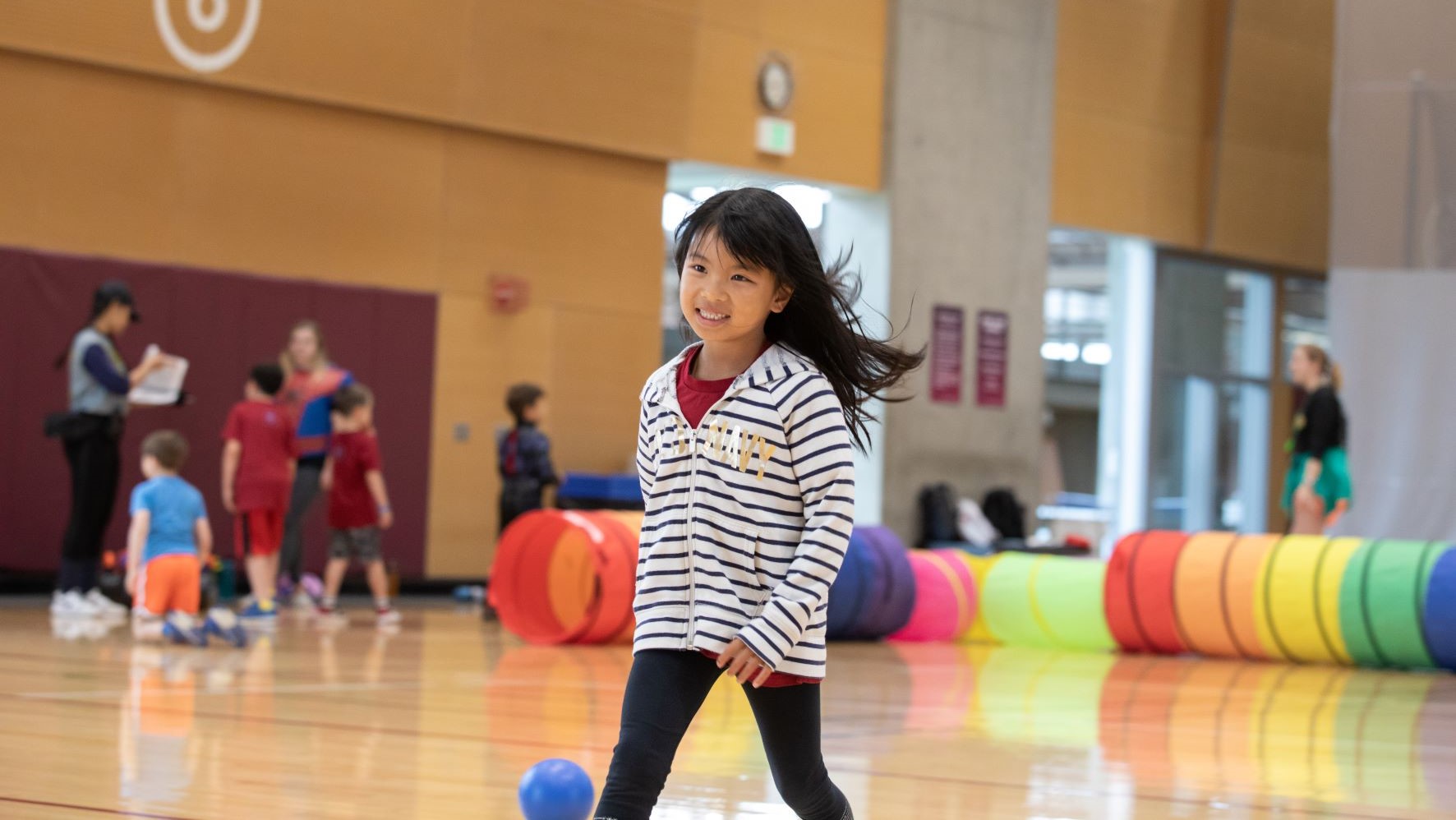 University Recreation offers programs specifically for youth participants. Membership at the Recreation Center is not required for youth programs; however there are family hours and special policies.
Cougar Kids Camp
Next Session: Summer 2022
The commitment at Cougar Kids Camp is to provide each camper with a fun and exciting experience and the opportunity to learn new things. The camp is for children going into grades K-7 and promotes physical activity, healthy lifestyles, skill development, cooperation, fairness, fun, and respect for each camper. 
"Camps ought to be environments where differences are not merely tolerated, but appreciated and celebrated. Not all camps will address diversity issues in the same way, but the goal of all camp programs can be to strive toward developing a multicultural organization where social oppression does not exist." - Dr. Karla Henderson
In harmony with Washington State University standards, Cougar Kids Camp strives to uphold diversity and support diverse populations of every kind in its recruitment and retention of youth into its programs. Our staff works hard to embrace individuals regardless of race, sex, ethnicity, sexual orientation, class, and ability. Staff members will not tolerate any form of prejudice or stereotyping aimed at any person connected with our programs.
Cougar Kids Camp strives to help young people gain skills that will help them achieve a strong self-concept, self-responsibility, and the ability to get along with peers. It is our goal to provide every child with activities that are both enjoyable and educational.
Our Camp Staff Vows To:
Conduct themselves professionally and in a positive manner while interacting with campers, members of the Student Recreation Center, parents, and other members of staff
Actively promote inclusion, fairness, fun, and equal treatment of all campers
Maintain the integrity of the program by adhering to Washington State University's and Cougar Kids Camp's mission, policies, procedures, rules, and safety policies at all times
Questions about camp? Contact Melanie Rossetti (melanie.rossetti@wsu.edu, 509.335.3791)